BEBON > Selling list > - Stainless Steel 410 Seamless Pipe Chemical Composition
Stainless Steel 410 Seamless Pipe Chemical Composition
Stainless Steel 410 Seamless Pipe Chemical Composition
Carbon 0.080-0.150
Chromium 11.50-13.50
Manganese 1.0 Max
Phosphorus 1.0 Max
Silicon 1.00 Max
Sulfur 0.030 Max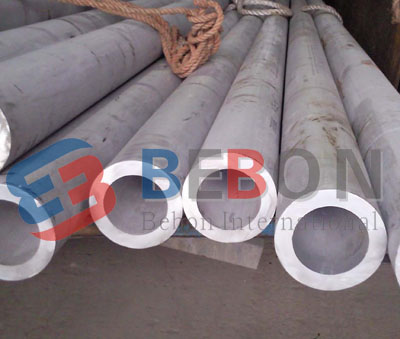 Stainless steel 410
is a basic martensitic grade which contains 11.5% chromium, offering both exceptional wear and corrosion resistance.
SS 410 is corrosion resistant to some chemicals, food, mild acids, water, and air. It also proves adequate resistance to nitric acid, concentrated sulfuric acid, dilute acetic acid and naphtha. Elevated mechanical properties and corrosion resistance are achieved with stainless steel 410 when it's hardened and tempered.
SS 410 is used in applications such as dental and surgical instruments, pipelines, valves and nozzles, automotive parts and more. SS 410 is generally used for applications which involve mild corrosion, high strength, and heat resistance.
Heat Treatment:
Galvanizing: Heat slowly to 1500 -1650°F, cool to 1100°F in furnace, air cool. Process Galvanizing: Heat to 1350 -1450°F, air cool. Hardening: Heat to 1700 – 1850°F, air cool or oil quench. Follow by temper or stress-relief. Stress Relieving: Heat at 300 – 800°F for 1 to 2 hours, air cool.
As a reliable
supplier of Stainless steel 410 seamless pipes
in China, Bebon will offer prime quality Stainless steel 410 seamless pipes with various sizes. The out diameter for 410 seamless steel pipes can be up to 24inch. Welcome to inquiry.