BEBON > Selling list > - Marine Grade Stainless Steel 316H Steel Pipe
Marine Grade Stainless Steel 316H Steel Pipe
Marine Grade Stainless Steel 316H Steel Pipe
316H, similar to 316 SS, is usually regarded as the standard "marine grade stainless steel". SS 316H is not resistant to warm sea water. In many marine environments SS 316H does exhibit surface corrosion, usually visible as brown staining.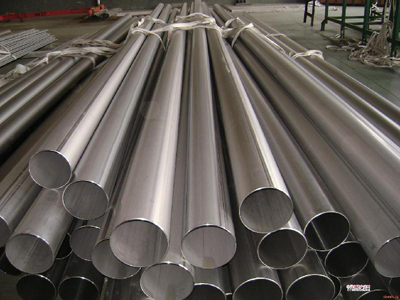 Machining:
316H SS has good machinability. Machining can be enhanced using the following rules: cutting edges must be kept sharp. Dull edges excess work hardening. Cuts should be light but deep enough to prevent work hardening by riding on the surface of the material. Chip breakers should be employed to assist in ensuring swarf remains clear of the work. Low thermal conductivity of austenitic alloys results in heat concentrating at the cutting edges. This means coolants and lubricants are necessary and must be used in large quantities.
316H SS Steel Pipe Heat Treatment:
Annealing (solution treatment)-heat to 1010-1020°C and cool rapidly. 316H grade can not be hardened by thermal treatment.
Bebon is a reliable stockist and exporter of marine grade stainless steel 316H steel pipes in China. We will offer 316H SS pipes in seamless and welded types. Both 316H SS welded pipe and 316H SS seamless steel pipe are of high quality.
316H SS welded and seamless pipes are sleeved into plastic bag individually, ten pieces wrapped with water-proof material, bundled with nylon rope. Clear labels are tagged on the outside of the package for easy identification of the quantity and product ID. Great care is taken during operation and transportation.