BEBON > Selling list > - Alloy Steel Bar AISI 4140 Factory Direct Price
Alloy Steel Bar AISI 4140 Factory Direct Price
Alloy Steel Bar AISI 4140 Factory Direct Price
AISI 4140 is equivalent to 1.7225 in DIN standard, SCM440 in JIS standard, and 42CrMo4 in Chinese standard. As a certified AISI 4140 alloy steel bar factory, BEBON will offer alloy steel bar AISI 4140 with direct price.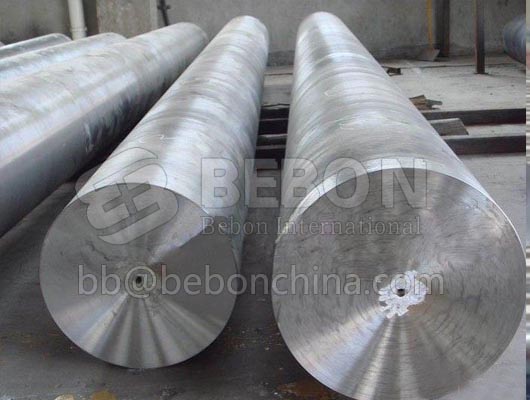 Below is the detail for AISI 4140 bar heat treatment:
Pre-heat treatment:
Annealing : heat to 840-860°c, keep 2H, furnace cold, hardness≤217HBS
High temperature tempering : heat to 680-700°c, air cold, hardness ≤217HBS
Heat treatment:
Normalization: heating to 840 to 880 °C, maintenance, furnace cooling to 600 °C,
then in air.
Stress relieving: after rough heat to 500 °C, maintenance raff. In oven to 400 °C,
then in air.
Hardening: preheating from 600 to 650 °C austenitizing at 840 to 880 °C, quenching in oil.
Tempering: heating to 550 – 650 °C and maintenance regime, again depending on the mechanical properties
Bebon supply
AISI 4140 round steel bars
to Oil & Gas, Refineries, Fertilizers, Heat-Exchangers, Paper & Pulp, Pharmaceuticals, Chemicals, Water Treatment, Dairy, Sugar & Food Processing, Construction, Mining, Shipbuilding, Offshore, Defence, Ports, Railway, Nuclear Power, Power Plant, Cement, Government Org., Engineering Co., Oil Mills, and other industrial projects.
We will offer alloy steel bar AISI 4140 in square,round, and rectangular shapes. Alloy steel bar will be provided with a a series of testing and inspection such as chemical composition testing, and mechanical properties testing. If you are interested in alloy steel bar AISI 4140 or
42CrMo4 steel bar
, please contact us.