BEBON > Selling list > - AISI 4130 Forged Alloy Steel Bar, AISI 4130 Bar Chemistry
AISI 4130 Forged Alloy Steel Bar, AISI 4130 Bar Chemistry
AISI 4130 Forged Alloy Steel Bar, AISI 4130 Bar Chemistry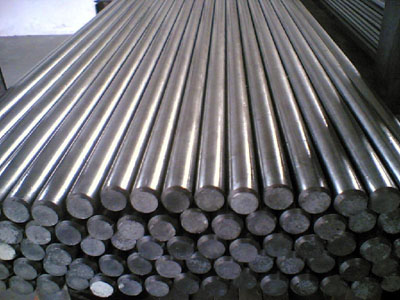 AISI 4130 Bar Chemistry:
AISI 4130 alloy steel is medium carbon, chrome moly alloy steel, containing 0.28-0.33% carbon, 0.80-1.10% chromium and 0.15-0.25% molybdenum. It is similar to AISI 4140 steel which has a higher carbon level (0.28-0.33%), giving AISI 4130 material improved weldability, at the expense of through thickness strength. This alloy steel bar exhibit good overall combinations of strength , toughness and fatigue strength.
AISI 4130 steel should be forged between 1230 to 950°C. The lower the finishing temperature from forging, the finer will be the grain size. If the 4130 alloy steel is forged at too low temperature, there is a risk of the formation of a non-uniform structure in certain areas of the forged part, necessitating a normalizing treatment, prior to further heat treatment.
Heat Treatment:
With proper heat treatment,
AISI 4130 alloy steel bar
can be machined. AISI 4130 steel is usually supplied as round bar commonly in the hardened and tempered condition.
Specification:
Round bar diameter range: 10mm-1000mm
Flat bar size thickness: 10mm-200mm
Surface finish: black, rough machined, peeled, turned or as required