BEBON > Selling list > - Industrial A355 P9 High Pressure Pipes
Industrial A355 P9 High Pressure Pipes
Industrial A355 P9 High Pressure Pipes
As an alloy steel seamless pipes supplier and exporter, BEBON is able to supply
industrial A335 P9 High pressure pipes
with required test certificates. We will offer you various sizes and shapes for industrial A335 P9 alloy steel high pressure pipes & can typically deliver the A335 P9 High pressure pipes in minimum time frame anywhere around the globe. Our broad product range makes your individual wishes possible and also meets the extraordinary demands.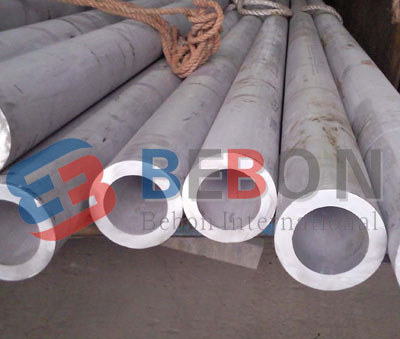 Our A335 P9 High pressure pipes are widely used in many fields such as Oil & Gas, Refineries, Fertilizers, Heat-Exchangers, Paper & Pulp, Pharmaceuticals, Chemicals, Water Treatment, Dairy, Sugar & Food Processing, Construction, Mining, Shipbuilding, Offshore, Defence, Ports, Railway, Nuclear Power, Power Plant, Cement, Government Org., Engineering Co., Oil Mills, and other industrial projects.
ASTM A355 T5 Alloy Steel Boiler Pipes Specification:
Tubing Size : 1/8″NB TO 30″NB IN
Specialized in : Large Diameter Size
Tubing Schedule: SCH20, SCH30, SCH40, STD, SCH80, XS, SCH60, SCH80, SCH120, SCH140, SCH160, XXS
Tubing Type : Seamless / ERW / Welded / Fabricated / LSAW Pipes
Form : Round, Square, Rectangular, Hydraulic Etc.
Length : Single Random, Double Random & Cut Length.
Mechanical Tests:
Transverse or Longitudinal Tension Test and Flattening Test, Hardness Test, or Bend Test
For material heat treated in a batch-type furnace, tests shall be made on 5% of the pipe from each treated lot. For small lots, at least one pipe shall be tested.
For material heat treated by the continuous process, tests shall be made on a sufficient number of pipe to constitute 5% of the lot, but in no case less than 2 pipe.