BEBON > Selling list > - 304N stainless steel application, 304Nstainless steel supplier
304N stainless steel application, 304Nstainless steel supplier
304N stainless steel application, 304Nstainless steel supplier
304N stainless steel
is an authentic stainless steel with better corrosion resistance compared with other stainless steel under the same grade. 304N stainless steel has many excellent properties, such as high ductility, excellent drawing, forming and spinning property. Bebon steel is specialized in supplying high quality 304N stainless steel as a 304N stainless steel Chinese supplier.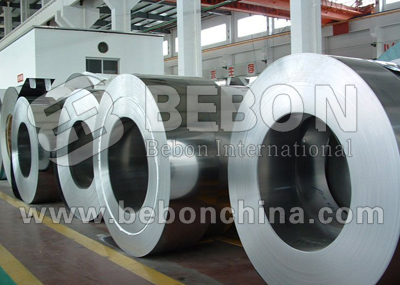 304N stainless steel applications include beer barrels, bellows, chemical equipment, coal hopper linings, cooling coils, cryogenic vessels, dairy equipment, evaporators, feed water tubing, flexible metal hose, food processing equipment, hypodermic needles, nuclear vessels, oil well filter screens, refrigeration equipment, paper industry, pressure vessels, sanitary fittings, valves, shipping drums, spinning, still tubes, textile dyeing equipment, tubing etc.
Cutting(NC Cutting), drill, machining, welding, galvanization
304N stainless steel packaging and delivery details:
Packaging Detail: Standard packaging or according to clients'request
Delivery Detail: According to clients'request.
We are qualified to offer 304N stainless steel as one of the biggest steel exporter in China. Every year, we deliver large quantities of304N stainless steel to customers worldwide. During years' development, w have won good reputation for higher quality and better service of304N stainless steel. so contact us if you need our 304N stainless steel products.