BEBON > Selling list > - S30400stainless steel plate application
S30400stainless steel plate application
S30400stainless steel plate application
S30400stainless steel
is the most versatile and widely used stainless steel. S30400stainless steel is designed for pressure vessels and other general application. Bebon steel is specialized in supplying high quality S30400stainless steel plate with competitive price as a professional S30400stainless steel supplier.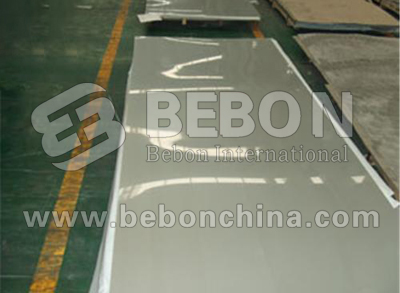 S30400 stainless steel has good mechanical properties, good weld-ability and corrosion resistance which provide S30400 stainless steel many superior conditions to be widely used. Typical applications of S30400 stainless steel include milking machines, containers, homogenizers, sterilizers, and storage and hauling tanks, including piping, valves, milk trucks and railroad cars, sinks, tabletops, coffee urns, stoves, refrigerators, milk and cream dispensers, steam tables etc. S30400 stainless steel can also used in numerous other utensils such as cooking appliances, pots, pans, flatware etc.
S30400 stainless steel additional service:
Cutting(NC Cutting), drill, machining, welding, galvanization
Packaging Detail: Standard packaging or according to clients'request
Delivery Detail: According to clients'request.
Bebon offers S30400 stainless steel products with high quality and lower price. Our S30400 stainless steel output products nearly spread all over the world. We promise best service for you if we have chance of cooperation.