BEBON > Selling list > - 1/4'' HR ASTM A572 Gr.50 Plates
1/4'' HR ASTM A572 Gr.50 Plates
1/4'' HR ASTM A572 Gr.50 Plates
Do you know ASTM A572 standard?
ASTM A572 Gr.50
is hot rolled structural steel. It belongs to High-Strength Low-Alloy Steel (HSLA). Our A572-50 ramps offer a minimum yield of 50,000 PSI and also boast significantly increased resistance to corrosion and 50ksi or 345 MPA minimum yield strength and 65ksi ultimate tensile strength. A572 Gr.50 steel is tailor made for our portable or mobile yard ramps, and our dock-to-ground ramps, where extra strength and reduced end product weight are paramount.\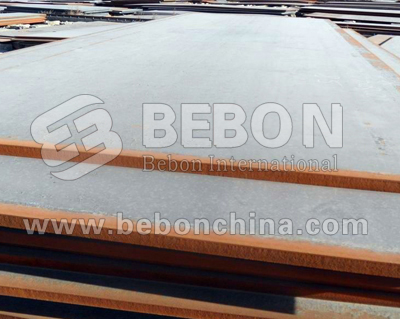 A572 Gr.50 HR plate is made to meet specific mechanical properties. A572 Gr.50 steel ramps have a carbon content between 0.05–0.25% that gives excellent formability and is an excellent material for strong and safe welds.
A572 Gr.50 HSLA steel is versatile and easy to cut. We can cut A572 Gr.50 plates with plasma, oxy-Acetylene, laser, water jet, and abrasive cut-off saws. Machining, drilling, countersinking, counterboring, tapping, milling, and general machining can also all be done with conventional equipment and carbide tools.
A572 Gr.50 HR plate
can be welded with simple procedures and common consumables such as E7018 welding rod.
A572 steel does not require preheat or post heating during the welding process. Higher grades of steels will require preheating which is not economical compared to savings in weight. Welding wire for A572 Grade 50 that is used has a yield higher than the material. With stronger steels the welding wire yield strength begins to be closer to that of the steel. This makes the welds much more critical and provide less safety factor of the welds. As the steel increases in Yield and is designed as close to the safety factor as possible the deflection will increase.
Bebon has
1/4'' HR A572 Gr.50 plates
in stock. We also supply you 1/4' ASTM A572 Gr.50 plates with technical service. For Mill test or SGS certification, please contact us. We also supply a third party inspection. Welcome to visit our factory.