BEBON > Selling list > - Large-Diameter 304 SS Round Steel Bars
Large-Diameter 304 SS Round Steel Bars
Large-Diameter 304 SS Round Steel Bars
304 stainless steel round bar is a commercial grade of stainless steel.
304 stainless steel grade
is the most versatile and most widely used stainless steel, available in a wider range of products, forms and finishes than any other. It has excellent forming and welding characteristics. This material meets the following specs: AMS 5639, ASTM A276, ASTM A479, QQ-S 763.304.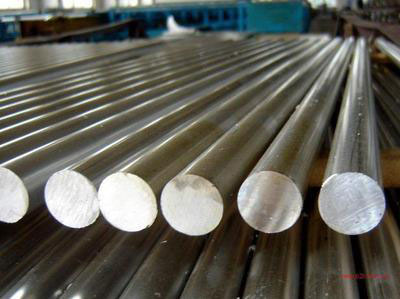 304 SS round steel bar
is a versatile, anti-rusting and heat resistant steel for general use. 304 round steel bar is used to manufacture:
Structural supports, braces, and framework for tanks, equipment and machinery
Supports for housings, enclosures and cabinets
Shafts and rods for axles in motors and engines
Engines and motor components
Components for food processing equipment and medical devices
304 round bar steel is ideal for all applications where greater strength and superior corrosion resistance is required. 304 Stainless Round has a durable dull, mill finish that is widely used for all types of fabrication projects that are exposed to the elements - chemical, acidic, fresh water, and salt water environments. The balanced austenitic structure of 304 stainless steel grade enables it to be severely deep drawn without intermediate annealing, which has made this grade dominant in the manufacture of drawn stainless parts such as sinks, hollow-ware and saucepans.