Alloy Structural Steel Grades
GB/T: Q345A, Q345B, Q345C, Q345D, Q345E, Q420C
ASTM A36
ASTM A572: Grade 42, Grade50, Grade 55, Grade65, Grade60
ASTM A588: Grade A, Grade B, Grade C, Grade K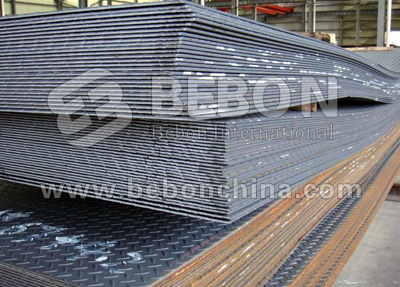 Alloy structural steel can be divided into ordinary alloy structural steel and special purpose alloy structural steel. The former includes low alloy high strength steel, low temperature steel, ultrahigh strength steel, carburizing steels, Quenched and tempered steel and non quenched and tempered steel; and the latter consists of spring steel, ball bearing steel, easy cutting steel, cold stamping steel and so on.
This kind of steel alloy element content is high, mainly in corrosion resisting steel, heat-resistant steel, wear-resistant steel, magnetic steel and a special steel and other special physical and chemical properties of.
Requires a high yield strength, tensile strength and fatigue strength, as there is sufficient ductility and toughness. Generally use the electric arc furnace and oxygen top blown converter smelting, high requirements of the refining outside the furnace, electros lag remolding or vacuum treatment and vacuum induction smelting furnace or double vacuum smelting, appropriate heat treatment
Alloy structural steel
is widely used in ships, vehicles, aircraft, missiles, weapons, railways, bridges, pressure vessels, machine tools, etc.