BEBON > Selling list > - A312 TP304 Round and Square Stainless Steel Pipes
A312 TP304 Round and Square Stainless Steel Pipes
A312 TP304 Round and Square Stainless Steel Pipes
ASTM A312 TP304 stainless steel pipe
is a balanced austentic Steel which is widely applied and versatile in wide spectrum of products, finishes and forgings. The chemical composition, weldability, oxidation, mechanical properties and corrosion resistance allows this austentic steel to perform better at relatively low cost. The austentic steel performs well to hardening by cold work.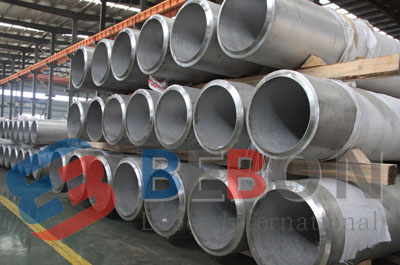 Bebon is a well known manufacturer, stockist and exporter of A312 TP304 stainless steel pipes in China. We are able to fabricate, trade, transport, and export A312 TP304 seamless and welded steel pipes all over the world.
ASTM A312 TP304 stainless steel pipes are supplied with Mill Test, ISO and BV certification. We can offer A312 TP304 stainless steel pipes in round, square and rectangular shapes. If you are looking for
A312 TP304 round and square stainless steel pipes
cooperator, please contact BEBON.
Mechanical properties:
Tensile strength min.: 515MPa
Yield strength min.: 205MPa
Elongation min.: 40
Hardness
Rockwell B max.: 92 HRB
Brinell max.: 201HB
Specification:
Form: square, rectangular, and round
Diameter range: 1/2inch IN to 36 inch IN
Wall thickness: Schedule 5s to Sche XXS
Type: welded, and seamless
End: plain, beveled and treaded