BEBON > Selling list > -  Do You want to Buy Steel Tube?
 Do You want to Buy Steel Tube?
 Do You want to Buy Steel Tube?
Do you want to buy
steel tube
? If yes, please let us know your requirements. There will be a brief instruction to what you need to tell you.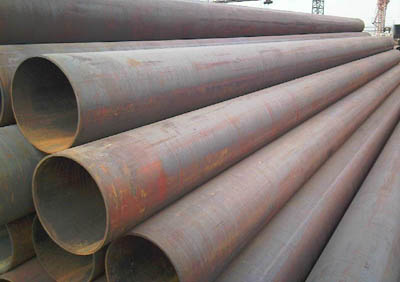 As with all forms of steel, the first thing we need to know is the kind of steel it is and the grade of steel. For example, you would let us know that you needed "Carbon Steel" (the kind) and "A500 GR B/C" (the grade).
Next we need to know the shape. Steel tube comes in a variety of shapes - most commonly round, square, rectangle, but can even come in hexagon, oval, flat sided oval, etc. However, those less-common shapes most likely would need to be special production runs. Ask about those and we can check on a custom quote.
Unlike pipe which is measured by inner diameter and its "schedule", tube is measured by its Outer Diameter (OD) and the Wall Thickness (WT). A tube measurement might also include the term "Average Wall Thickness". This would be the average of the wall thickness measured on the tube. Sometimes tube is also measured by "Minimum Wall Thickness", which, unsurprisingly, will correspond with the minimum thickness of the wall throughout the tubing.
It's also imperative to know whether you need Seamless or Welded tubing. Seamless has no weld seam at all while Welded has a visible weld seam. At Continental Steel & Tube, we also supply Drawn over Mandrel (D.O.M.) Tubing. This is a welded product that has the weld seam removed. This will appear to be a seamless product to the eye, but it is in fact a welded tube. A Hot Finished Carbon Steel Tubing that is common is ASTM A106 GR B/C or ASTM A519. A common carbon welded spec is ASTM A513, and DOM is A513 TY 5. Round Mechanical Tubing, Electric Weld (ERW), Cold Drawn Seamless are all items that are readily available.
Lastly, to provide the best possible quote, we will need to know the length of the tubing needed as well as the total quantity. This is true regardless of the Grade.