BEBON > Selling list > - Best Quality SAE 4140 Round and Square Steel Bars
Best Quality SAE 4140 Round and Square Steel Bars
Best Quality SAE 4140 Round and Square Steel Bars
4140 alloy steel bar
is a kind of high strength die steel. It has high strength and toughness, aslo good hardenability. This alloy steel produces very few noticeable temper brittleness, quenching deformation small. 4140 alloy steel also can has good fatigue limit , anti-impact ablility and low temperature impact toughness.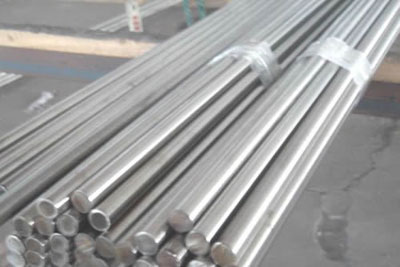 4140 allowable stress :186 ~ 310 MPa.
Yield point: 930σs/MPa.
4140 alloy steel is used to make higher strength and bigger tempering section than 35crmo. Such as the big gear, this alloy steel bar is suitable for locomotive traction, the supercharger drive gear, pressure vessel, rear axle, gear load connecting rod and a spring clip. It can also be used to oil drill pipe joint and the fishing tool under 2000m deep and bending machine mould, etc.
As a professional 4140 alloy steel bar supplier and exporter in China, Bebon can produce and supply best quality 4140 alloy steel bars in round and square shapes. We will provide 4140 alloy steel round bars diameter up to 800mm. If you are interested in
hot rolled 4140 alloy steel bars
or forged 4140 alloy steel bars, please send your inquiry to us (
[email protected]
).