BEBON > Selling list > - ASME Alloy Steel Pipe SA335 Grade P11 SCH40 Pipes
ASME Alloy Steel Pipe SA335 Grade P11 SCH40 Pipes
ASME Alloy Steel Pipe SA335 Grade P11 SCH40 Pipes
ASME alloy steel pipes SA335 Grade P1
1 offered by us are made as per IBR standards and are used mainly for boiler operations. BEBON STEEL keeps 1,000 tons ASME alloy steel pipes SCH40 pipes in stock. We adhere on manufacturing hihg quality ASME alloy steel pipes SA335 Grade P11 SCH40 pipes. Wecome to contact with us. e is sleeved into plastic bag individually, pieces wrapped with water-proof material, bundled with nylon rope. Clear labels are tagged on the outside of the package for easy identification of the quantity and product I.D. Great care is taken during operation and transportation.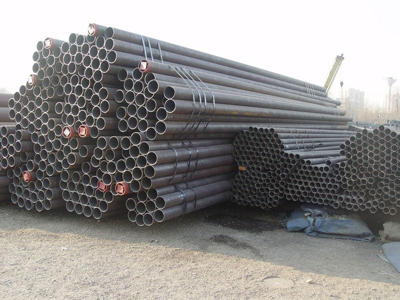 SA335 Grade P11 SCH40 alloy steel pipes packing will be according to international standard in bundles strapped by strips then into containers to avoid any damage.
Delivery: Within 10-25 days or asap if we have enough stock
Types of Packaging:
- Bundles (hexagonal)
- Wooden Boxes
- Crates (steel/wooden)
- Special crates for U-Bend tubes with each radius separated
- Packaging for SA335 Grade P11 SCH40 seamless pipes as per customer's requirements
Special Features:
- Each bundle covered with plastic for protection against extreme weather.
- End of SA335 Grade P11 SCH40 pipes protected by plastic caps.
- Bundles strapped with plastic strips.
- Each radius of U-Bend tube separated by a separator.
- Packaging list (laminated) placed with box/crate.