BEBON > Selling list > - Stainless Steel 410 Plate, SS 410 Alloy Steel
Stainless Steel 410 Plate, SS 410 Alloy Steel
Stainless Steel 410 Plate, SS 410 Alloy Steel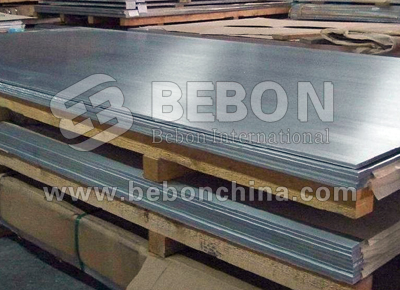 410 alloy steel is a martensitic stainless steel with high mechanical properties and is ferromagnetic in the annealed or hardened condition. This alloy contains the minimum amount of chromium to impart stainless steel properties. 410 resists oxidation and scaling up to 1200 degF. It resists abrasion and wear better than most 300 series stainless steel.
Martensitic stainless steel is optimised for high hardness, and other properties are to some degree compromised. Fabrication must be by methods that allow for poor weldability and usually the need for a final heat treatment. Corrosion resistance of the martensitic is lower than that of the common austenitic grades, and their useful operating temperature range is limited by their loss of ductility at sub-zero temperatures and loss strength by over-tempering at elevated temperatures.SS 410 Properties:
SS 410 alloy steel
resists corrosion in mild atmospheres, steam, and many mild chemical environments. The alloy can be heat treated to obtain high strength with good ductility.This alloy is used where strength, hardness, and/or wear resistance must be combined with corrosion resistance. It also can be used for highly stressed parts with good corrosion resistance and strength.
SS 410 steel is a hardenable, straight-chromium stainless steel which combines the superior wear resistance of high carbon alloys with the excellent corrosion resistance of chromium stainless steel. Oil quenching this alloy from temperatures between 1800°F to 1950°F (982-1066°C) produces the highest strength and/or wear resistance as well as corrosion resistance. A range of as-quenched hardnesses is achieved by varying the carbon level from .15% maximum in Alloy 410.