BEBON > Selling list > - AISI 316L, 316L Stainless Steel Supplier
AISI 316L, 316L Stainless Steel Supplier
AISI 316L, 316L Stainless Steel Supplier
AISI 316L stainless steel is one kind of austenitic stainless steel. The equivalent material in China is 00Cr17Ni14Mo2 stainless steel. AISI 316L stainless steel has good heat resistance and corrosion resistance due to the element of Mo. For AISI 316L stainless steel detail, please check the following information.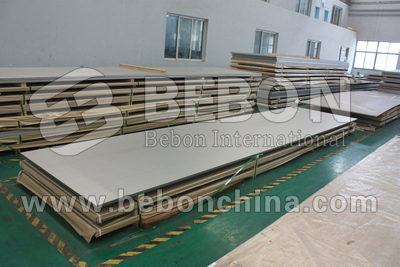 Tensile strength min.: 480Mpa
Yield strength min.: 177Mpa
Elongation: 30%
Density: 7.93 g/cm3
Hardness: 95 HRB
Melting Point: 1375-1400°C
AISI 316L Stainless Steel Welding:
Fusion welding performance for 316 is excellent both with and without fillers. Recommended filler rods and electrodes for 316 and 316L stainless steel are the same as the base metal, 316 and 316L respectively. Heavy welded sections may require post-weld annealing. Grade 316Ti stainless steel may be used as an alternative to 316 in heavy section welds.
316L Stainless Steel Application:
316L stainless steel is widely used for food processing, chemical and petrochemical industry, laboratory benches and equipment, coastal architectural paneling, coastal balustrading, heat exchangers, nuts and bolts and mining screens.
Bebon is an
AISI 316L stainless steel supplier
in China. We offer 316L stainless steel plate and 316L stainless steel pipes. The price of 316L stainless steel we offer is very competitive.