JIS SUS316 stainless steel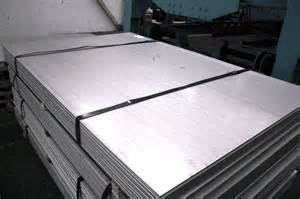 316 stainless steel is produced according to the American ASTM standard stainless steel grades. 316 equivalent to China's 0Cr17Ni12Mo2 stainless steel, japan calls it SUS316.
SUS316 is after 304, the second most widely used steel, to be used in the food industry and surgical equipment, add molybdenum to give a special structure that is resistant to corrosion.
Characteristic:
SUS316 stainless steel plasticity, toughness, cold denaturation, welding process performance is good, 316 high temperature strength.
Chemical composition:
C: ≤ 0.08,
Mn: ≤2.00,
Si: ≤ 1.00,
P: ≤ 0.045,
S: ≤0.030,
Cr: 16.00-18.00
Mo: 2.00-3.00
Use:
SUS316 stainless steel for water in the applicable equipment, chemicals, dyes, paper and so on.