BEBON > Selling list > - Heat Treatment of S45C High Quality Carbon Structural Steel
Heat Treatment of S45C High Quality Carbon Structural Steel
Heat Treatment of S45C High Quality Carbon Structural Steel
As high quality carbon structural steel,
Grade S45C
has high hardness cutting processing and can be used in templates, tips, guide post, subject to heat treatment.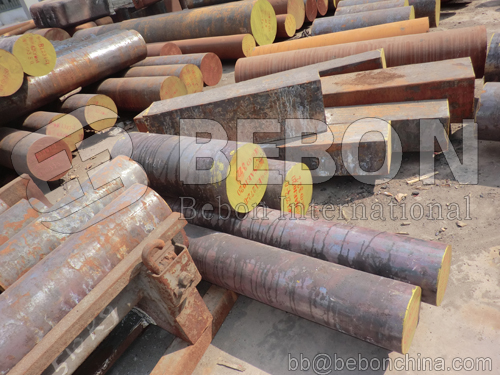 After quenching and tempering component with good mechanical properties, S45C high quality carbon structural steel is widely used in a variety of important structural parts, especially those working in alternating load connecting rods, bolts, gears and shafts, etc. But the lower surface hardness, not abrasion resistant. Surface hardening improves the surface hardness of quenched and tempered + available.
Carburizing treatment commonly used overloaded parts of the core-surface wear resistance, impact resistance, high wear resistance than surface hardening with tempering +. Carbon content in the surface 0.8--1.2%, General 0.1--0.25% core (special cases using 0.35%). After heat treatment, its surface can get very high hardness (HRC58--62), the core of low hardness, impact resistance.
If the S45C carburizing, quenching core of hard and brittle Martens tic appears, lost advantages of carburizing treatment. Material of carburizing process now, carbon is not high, and 0.3% core strength can reach very high, applications are rare. 0.35% 've never seen examples described in the textbook. Can be quenched and tempered + high frequency surface hardening process, wear resistance of carburizing slightly worse.
S45C high quality carbon structural steel is widely used in machinery manufacture and mechanical properties of the steel is very good. But this is a carbon steel, hardening performance is not good, 45th steel hardened to HRC42~46. So if you need surface hardness, and want to play superior mechanical properties of 45# steel,
45# steel surface
case hardening is common so that you can get the needed surface hardness.