BEBON > Selling list > - Alloy SUS347 and JIS SUS347 Stainless Steel Sheets
Alloy SUS347 and JIS SUS347 Stainless Steel Sheets
Alloy SUS347 and JIS SUS347 Stainless Steel Sheets
Bebon International is able to supply
JIS SUS347 Stainless Steel Sheets
, Plates and Coils which find application across diverse sectors. Alloy SUS347 Sheet is a columbium stabilized austenitic stainless steel with good general corrosion resistance and somewhat better resistance in strong oxidizing conditions than Alloy SUS321.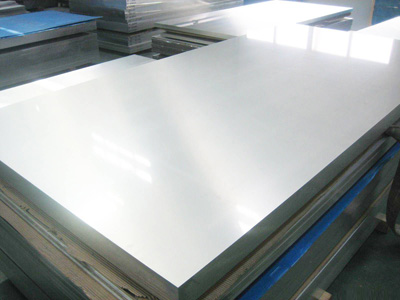 JIS G4304 SUS347 stainless steel sheet is hot rolled.
Alloy SUS347 sheets
are used in large boiler superheater, reheater, steam pipe, petroleum and chemical heat exchanger pipe fittings.
Alloy SUS347 Available Size:
Thickness:0.2mm-40mm
Width: 1000mm, 1219mm, 1250mm, 1500mm, or as your requirements
Length: 1000mm-6000mm, or as your requirements
Surface Treatment: NO.1, 2D, 2B, BA,NO.3, NO.4, Embossed, Brushed, Hairline(HL), 8K(mirror), Matt, PVC Film, Laser Film
Stainless Steel Sheets SUS347cannot be hardened by heat treatment, only by cold working. SUS347 Stainless Steel Sheets can be easily welded and processed by standard shop fabrication practices. We offer qualitative these SUS347 Stainless Steel Sheets in different sizes and shapes that are being designed as per the national and international standard quality of raw materials. For
JIS SUS347 Stainless Steel Sheets Chemical Composition
, please contact us by email or online.