BEBON > Selling list > - Seamless Pipe A213 TP310 Alloy Steel Pipe
Seamless Pipe A213 TP310 Alloy Steel Pipe
Seamless Pipe A213 TP310 Alloy Steel Pipe
A213 TP310 pipe is a highly alloyed austenitic stainless steel used for high-temperature applications. The high chromium and nickel contents give this alloy excellent oxidation resistance as well as high strength at high temperatures.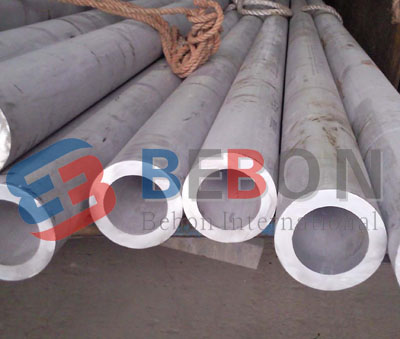 Available size:
Schedule: Sch10 to Schedule XXS
Seamless A213 TP310 Pipes Size: 1/2"NB-24"NB
ERW A213 TP310 Pipes Size: 1/2"NB-24"NB
SSAW A213 TP310 Pipes Size: 1/2"NB-24"NB
Length: random, cut length
A213 TP310 alloy steel pipe
is a medium carbon austenitic stainless steel, for high temperature applications such as furnace parts and heat treatment equipment. A213 TP310 steel can be used at temperatures up to 1150C in continuous service and 1030C in intermittent service.
Properties of A213 TP310 Stainless Steel: A213 TP310 pipes contain 25% chromium and 20% nickel making them highly resistant to oxidation and corrosion. 213 TP310 alloy pipe is not recommended for frequent liquid quenching as it suffers from thermal shock. The grade is often used in cryogenic applications, due to its toughness and low magnetic permeability.