BEBON > Selling list > - ASTM A335 P11 Chrome Moly Pipes for High Temperature Use
ASTM A335 P11 Chrome Moly Pipes for High Temperature Use
ASTM A335 P11 Chrome Moly Pipes for High Temperature Use
ASTM A335 P11 alloy steel round pipe
is often called chrome moly pipes because of the chemical makeup of Chromium and Molybdenum. ASTM A335 P11 chrome moly pipes is suppled as seamless pipes for high temperature use. This is beacause Chrome is almost inimitable in resisting oxidation at high temperature and Chrome increase the yield, hardness and tensile strength at room temperatures.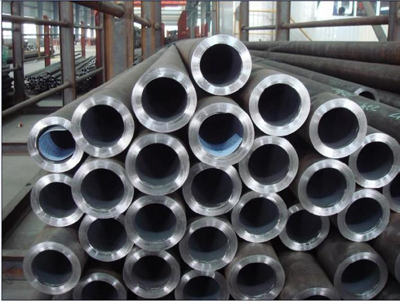 ASTM A335 P11 chrome moly pipe is self quench in air, where the welding adquire high hardnees and residual stress not recomended to put it directly in services that demand critical conditions. Such situation requires apply POSTWELD HEAT TREATMENT (PWHT). If you want to avoid PWHT then you can use preheat(120deg celsius) while welding A335 Grade P11 Pipe. PWHT is required if the thickness of ASTM A335/ASME SA335 P11 alloy steek round pipe is greater than 13 mm. Please refer ASME B 31.3 table 331.1.1Port: JNPT PORT, MUMBAI (INDIA)
Material: P22, K21590
Equivalent Material: T22, 10CrMo910, 10CrMo9-10, 1.7380, 11CrMo9-10, 1.7383
Size range: 1/2NB in. to 24NB in.
Wall thickness: Schedule20 to Schedule XXS
As a factory of ASTM A335 P11 ASTM A335 P11 chrome moly pipe, BEBON will offer
ASTM A335 P11 chrome moly pipes direct price
. There are also technical service supplied for ASTM A335 P11 alloy steel round pipes like beding, drilling, flanging and fusion welding. Welcome to visit our factory.