BEBON > Selling list > - AISI 301 Stainless Steel Bar, Non-secondary AISI 301 Round Bar
AISI 301 Stainless Steel Bar, Non-secondary AISI 301 Round Bar
AISI 301 Stainless Steel Bar, Non-secondary AISI 301 Round Bar
AISI 301 Round Bar Specification:
Technique: Cold drawn, Forged, Hot-rolled
Size: 5mm to 500mm
Length: 1,000mm to 6,000mm or as customer requirement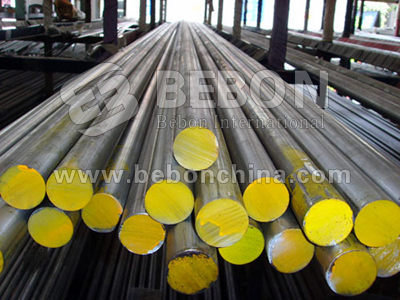 Refineries
Thermal pipe plants
Pharmaceutical industry
Oil Refineries
Textile Industries
Nuclear plants
Chemical Industries
Dairy Products
Power Plant
Food Products
Petrochemicals industry
Sugar industry
Engineering industry
Chemical industry
If you want to import
AISI 301 round bar
from China, Bebon is a good choice. We can offer AISI 301 stainless steel bar chemical composition test and AISI 301 round bar mechanical test. AISI 301 round bar is non-secondary.