BEBON > Selling list > - Spiral Welded Steel Pipe (SSAW) Wall Thickness
Spiral Welded Steel Pipe (SSAW) Wall Thickness
Spiral Welded Steel Pipe (SSAW) Wall Thickness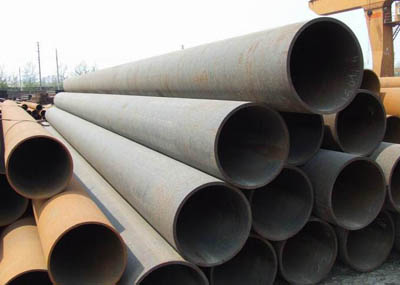 Outer Diamter: 219.1mm - 4064mm (8" - 160")
Wall Thickness: 3.2 mm - 40mm
Length: 6-18meter
Steel Standard and Grades: BS:1387, EN10217:S185, S235,S235JR, S235 G2H, S275, S275JR, S355JRH, S355J2H, St12, St13, St14, St33, St37, St44, ST52,ASTM A 53,API 5L: GB/T9711: GB/T3091, SY/T5037, SY/T 5040,CJ/T 3022
Spiral welded steel pipe (SSAW) is mainly used in oil and gas transmission pipeline,and its specification is expressed as outside diameter * wall thickness. According to the external structure, Spiral welded steel pipe is classfied single welding and double welding. Technically,the welded steel pipe should ensure that hydrostatic test, weld tensile strength and the cold bending property can comply with the regulations.
Surface Treatment:
Lightly oiled, Hot dip galvanized, Electro galvanized, Black, Bare, Varnish coating/Anti rust oil, Protective Coatings (Coal Tar Epoxy,? Fusion Bond Epoxy, 3-layers PE)
Test and Inspection:
Chemical Component Analysis, Mechanical Properties (Ultimate tensile strength, Yield strength, Elongation), Technical Properties (Flattening Test, Bending Test, Blow Test, Impact Test), Exterior Size Inspection, Hydrostatic Test, X-ray Test.
Mill Test Certificate:EN 10204/3.1B
Third party inspection: SGS, BV, etc.