SS 316L Sheet 2B Finish
SS 316L
, the low carbon version of SS 316, is immune from sensitisation(grain boundary carbide precipitation). Thus SS 316L sheet is extensively used in heavy guage welded components(over about 6mm). The austenitic structure also gives it excellent toughness, even down to cryogenic temperatures.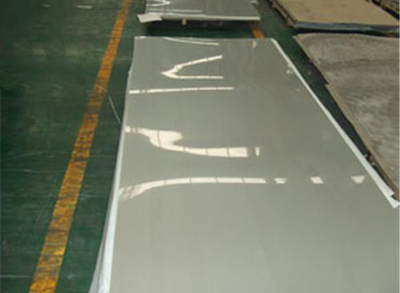 SS 316L sheet is excellent in a range of atmospheric environments and many corrosive media- generally more resistant than SS 304. Subject to pitting and crevice corrosion in warm chloride environments and to stress corrosion cracking above about 600°C. Considered resistant to potable water with up to about 1000mg/L chlorides at ambient temperatures, reducing to about 500mg/L at 60°C.
SS 316L sheet is usually regarded as the standard "marine grade stainless steel", but it is not resistant to warm sea water. In many marine environments, SS 316L sheet does exhibit surface corrosion, usually visible as brown staining. This is particularly associated with crevices and rough surface finish.
SS 316L sheet 2B finish is used for building for both practical and aesthetic reasons, also used in bridges, monuments and sculptures, automotive bodies, passenger rail cars and aircraft.