BEBON > Selling list > - JIS SUS321 Seamless Stainless Steel Pipe
JIS SUS321 Seamless Stainless Steel Pipe
JIS SUS321 Seamless Stainless Steel Pipe
Bebon can offe
r JIS SUS321 stainless steel pipes
with large stock as a stainless steel pipe supplier. SUS321 stainless steel is an austenitic stainless steel. Alloy 321 is generally considered to have comparable weldability to Alloy 304 and 304L. We offer qualitative these SS321 seamless stainless steel pipe in different sizes and shapes that are being designed as per the national and international standard quality of raw materials. Welcome to inquiry.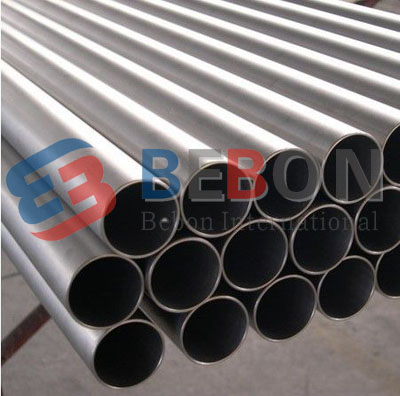 Schedule: Sch10, Sch20, Sch30, Sch40, Sch60, XS, Sch80,Sch120, Sch140, Sch160, XXS
Seamless Pipes Size: 1/2inch-24inch
Length: random, cut length
Application scope: Welding equipment operating in highly aggressive environments, heat exchangers, muffles, tubes, parts of furnace fixtures, electrodes incendiary spark plugs. Corrosion-resistant and heat resistant austenitic steel.