BEBON > Selling list > - JIS SUS301 Stainless Steel, JIS SUS301 SS Sheet, J JIS SUS301 SS Sheet for Sale
JIS SUS301 Stainless Steel, JIS SUS301 SS Sheet, J JIS SUS301 SS Sheet for Sale
JIS SUS301 Stainless Steel, JIS SUS301 SS Sheet, J JIS SUS301 SS Sheet for Sale
JIS SUS301 Stainless Steel is available in plate, sheet, strip and bar. JIS SUS301 SS Sheet is hot selling product. Bebon provide prime quality JIS SUS301 stainless steel sheet with competitive price. JIS SUS301 SS sheet is for sale.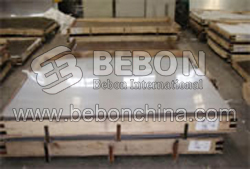 JIS SUS301 Stainless Steel PlateSpecification:
Thickness: 0.6mm-60mm
Width: 500mm-2500mm
Length: 1000mm-8000mm
JIS SUS301 Stainless Steel Applications:
Chemical Industries
Dairy Products
Engineering industry
Pharmaceutical industry
Oil Refineries
Textile Industries
Nuclear plants
Chemical Industries
Dairy Products
Power Plant
Food Products
Petrochemicals industry
Sugar industry
Package: We offer multiple package options to meet customer's requirement.
Price Terms: FOB, CFR, CIF
Stock: Available
Bebon once exported JIS SUS301 Stainless Steel plate to Vietnam, India, Bangladesh, and South Korea. If you want to import JIS SUS301 SS sheet from China, please contact us.