BEBON > Selling list > - JIS SUS 317L stainless steel,317L stainless steel Inventory
JIS SUS 317L stainless steel,317L stainless steel Inventory
JIS SUS 317L stainless steel,317L stainless steel Inventory
JIS SUS 317L stainless steel is similar to 316 stainless steel but provides improved resistance to atmospheric corrosion, to many organic and inorganic chemicals and to food and beverages. 317L's molybdenum content increases to 3 to 4% from the 2 to 3% found in 316 and 316L.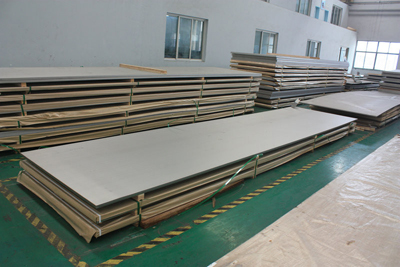 ,
317L stainless steel Inventory:
317L Coil, 317L Plate, 317L Welding Products
317L stainless steel Features:
Improved general and localized corrosion to 316/316L stainless
Good formability
Good weldability
317L stainless steel Applications:
Flue gas desulfurization systems
Chemical process vessels
Petrochemical
Pulp and paper
Condensers in power generation
317L stainless steel Physical Properties:
Density: 0.285 lb/inch3
Melting Point: 2540 - 2630°F
Poisson's Ratio: 0.3
Electrical Resistivity: 475 Ohm-circ mil/ft
Stainless steel grade 317L is a low carbon version of grade 317 stainless steel. we keep more than 10000 ton 317L stainless steel stock every month , any need in 317L stainless steel , please contact us!