BEBON > Selling list > - JIS SUS316L, SUS316L Stainless Steel Equivalent Grades
JIS SUS316L, SUS316L Stainless Steel Equivalent Grades
JIS SUS316L, SUS316L Stainless Steel Equivalent Grades
As a leading stainless steel SUS316L distributor, Bebon has large range thickness of stainless steel SUS316L in mill. We can supply you SUS316L stainless steel plate and SUS316L stainless steel pipe every month.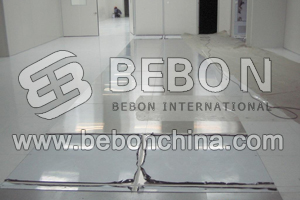 Stainless steel JIS SUS316L equivalent grades include 316L, UNS S31603, DIN 1.4404, Euronorm 1.4404, UNI X2CrNiMo1814, JIS SCS16 and USSR 3Ch17N14M3.
SUS316L Stainless Steel Sheet Dimension:
Thickness: 0.8mm-10mm
Width: 500mm-2500mm
Length: 1000mm-8000mm
SUS316L Stainless Steel Applications:
SUS316L stainless steel has good ductility, stress corrosion resistance property, high strength and resistance to high temperature. Stainless steel SUS316L is widely used for decoration construction, household goods, boilers, medical equipment, heat exchangers, chemical, food industry and agriculture.
JIS SUS316L stainless steel sheet and SUS316L stainless steel plates are available in Bebon industry. Please send
SUS316L stainless steel specification
to us if you have any need. We will offer competitive price of SUS316L stainless steel to you.
Tags: Stainless Steel SUS430, Stainless Steel Plate, JIS SUS316L Stainless Steel