BEBON > Selling list > - SAE/AISI 4120 Steel, 4120 Chromium-molybdenum Alloy Steel
SAE/AISI 4120 Steel, 4120 Chromium-molybdenum Alloy Steel
SAE/AISI 4120 Steel, 4120 Chromium-molybdenum Alloy Steel
SAE/AISI 4120 steel is a chromium-molybdenum structural alloy steel. The alloy steel has high fatigue strength, abrasion and impact resistance, toughness, and torsional strength.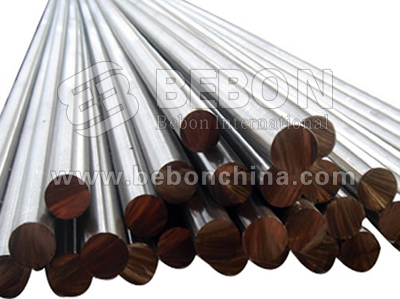 4120 chromium-molybdenum alloy steel
has in a wide variety of applications including aerospace, oil and gas, automotive, agricultural and defense, rely on Alloy Steel 4120 for critical products and parts such as:
Piston pins
Crankshafts
Forgings
Structural tubing
Frames
Gears
Flywheel components
Fe Balance
C 0.15-0.20%
Si 0.20-0.35%
Mo 0.20-0.30%
P .040% max
S .040% max
AISI 4120 alloy steel has high ductility. It can be formed using conventional techniques in the annealed condition. It requires more pressure or force for forming because it is tougher than plain carbon steels.