BEBON > Selling list > - JIS SUS301 Stainless Steel Plate Supplier in China
JIS SUS301 Stainless Steel Plate Supplier in China
JIS SUS301 Stainless Steel Plate Supplier in China
JIS SUS301 stainless steel plate
is an austenitic chromium-nickel stainless steel that provides high strength and good ductility when cold worked. The chromium and nickel contents are lowered to increase the cold work-hardening rate. This generates higher tensile strengths when cold rolled with a lower loss of ductility than with Types 302 and 304.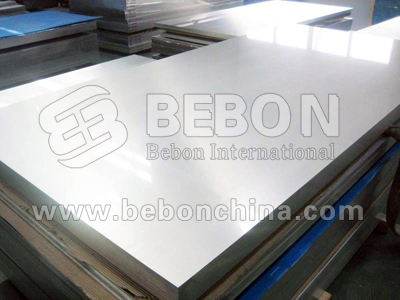 JIS SUS301 stainless steel plate is essentially non-magnetic when annealed. When cold worked, it becomes slightly more magnetic than other standard austenitic stainless steels. BEBON is your good partner and reliable supplier for SUS301 stainless steel plate in China.
SUS301 stainless steel plate specification:
Thickness: 0.3mm-100mm
Width: 200-3000mm
ISO 9001,SGS,
SUS301 stainless steel test:
Potions test, The spectrometer test
JIS SUS301 stainless steel plate uses:
SUS301 stainless steel plates' typical uses include springs, structural parts, trailer bodies, diaphragms, utensils, architectural and automotive trim, hose clamps, wheel covers, roofing products, and kitchen utensils.