BEBON > Selling list > - Alloy Steel Pipe ASTM A335 P9 with High Quality
Alloy Steel Pipe ASTM A335 P9 with High Quality
Alloy Steel Pipe ASTM A335 P9 with High Quality
P9, under ASTM A335 standard, an alloy steel pipe. ASTM A335 P9 alloy steel pipes are suitable for petroleum, chemical industry, electric power, and boiler where needs high temperature resistant, low temperature resistant or corrosion resistant.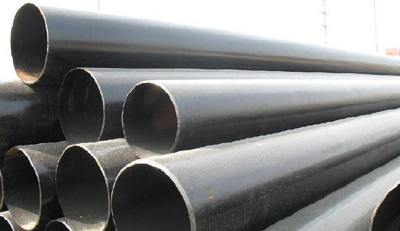 ASTM A335 P9 is the part of ASTM A335, The pipe shall be suitable for bending, flanging, and similar forming operations, and for fusion welding. The steel material shall conform to chemical composition, tensile property, and hardness requirements.
Mechanical Tests Specified of A335 P9 Pipe:
Transverse or Longitudinal Tension Test and Flattening Test, Hardness Test, or Bend Test
For material heat treated in a batch-type furnace, tests shall be made on 5% of the pipe from each treated lot. For small lots, at least one pipe shall be tested.
For material heat treated by the continuous process, tests shall be made on a sufficient number of pipe to constitute 5% of the lot, but in no case less than 2 pipe.
Tests and Inspection:
Chemical Composition Inspection, Mechanical Properties Test(Tensile Strength,Yield Strength, Elongation, Flaring, Flattening, Bending, Hardness, Impact Test), Surface and Dimension Test,No-destructive Test, Hydrostatic Test.
Oil-dip, Varnish, Passivation, Phosphating, Shot Blasting.