BEBON > Selling list > - ASTM A240 329 (S32900) stainless steel plate
ASTM A240 329 (S32900) stainless steel plate
ASTM A240 329 (S32900) stainless steel plate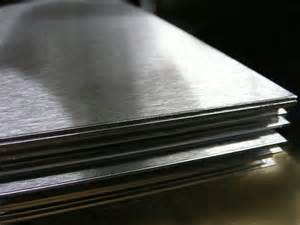 329 stainless steel, the name is austenitic stainless steel, the standards are AISI, ASTM, The model number is 329 and the UNS number is S32900.
ASTM A240 329 (S32900) steel has corrosion resistance, heat resistance, high and low temperatures, high hardness and high strength, and other properties.
329(S32900) steel chemical composition:
Carbon C: ≤0.08
Mn: ≤ 1.00
Silicon Si: ≤ 0.75
Cr Cr: 23.0 ~ 28.0
Ni Ni: 2.0 to 5.0
Phosphorus P: ≤0.04
Sulfur S: ≤0.03
Molybdenum Mo: 1.0 to 2.0
ASTM A240 329 Mechanical Property:
Grade

Yield

Tensile

Elongation

Hardness, max

ASTM A240 329

Min Mpa

Mpa

Min %

Brinell

Rockwell B

485

620

15%

269
329(S32900) stainless steel Use:
329(S32900) steel is widely used in petrochemical, fertilizer, power, boiler heat exchanger, ships, environmental protection, machinery processing, paper making.