BEBON > Selling list > - ASME SA213 T5 Alloy Steel Seamless Tube Factory Direct Price
ASME SA213 T5 Alloy Steel Seamless Tube Factory Direct Price
ASME SA213 T5 Alloy Steel Seamless Tube Factory Direct Price
ASME SA213 T5 Pipe also known as ASME S/A213, Chorme-Moly which is a seamless ferritic Alloy-Steel Tube. This specification is suitable for high temperature services. Pipe ordered to this specification shall be suitable for bending, flanging (vanstoning), fusion welding and similar forming operations.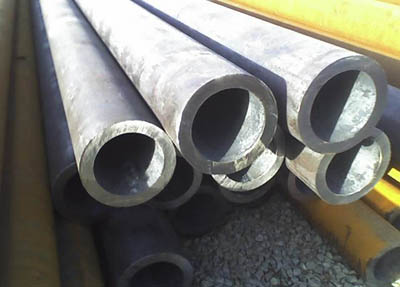 Bebon is a leading manufacturer & distributor of ASTM A213/ ASME SA213 T5 Alloy Steel Seamless Tube in China. We will offer you ASME
SA213 T5 alloy steel seamless pipe factory direct price
. ASME SA213 T5 alloy steel pipes are suitable for Seamless Ferritic and Austenitic, Alloy-Steel Boiler, Superheater and Heat-Exchanger Tubes. Any quantity of ASTM A213/ ASME SA213 T5 Alloy Steel Seamless Tube at trade prices can be deliver anywhere in the world. We will help you to buy top quality ASME SA213 T5 alloy steel pipes with reliable price.
We also supply ASME SA213 T5 welded (SAW, ERW/HFI) and seamless tubular and hollow sections suitable for conductor pipe, riser pipe, tendon pipe, jacket members and other structural onshore and offshore applications. We provide SA213 T5 seamless tube and SA213 T5 welded tube for onshore, offshore, midstream, power and downstream applications, including line pipe, pipe for high temperature and pressure environments.
Bebon will provide prompt delivery from mills service with best price and delivery time from leading high quality global steel mills. Our SA213 T5 alloy steel pipe stocks are manufactured according to ASTM, ASME and other international standards.
Specification:
Out Diameter Sizes: 635mm-1016mm
Wall Thickness: 1mm-36mm
Coating: black painting, anti-corrosion oil, galvanized finish, or as customers' required.